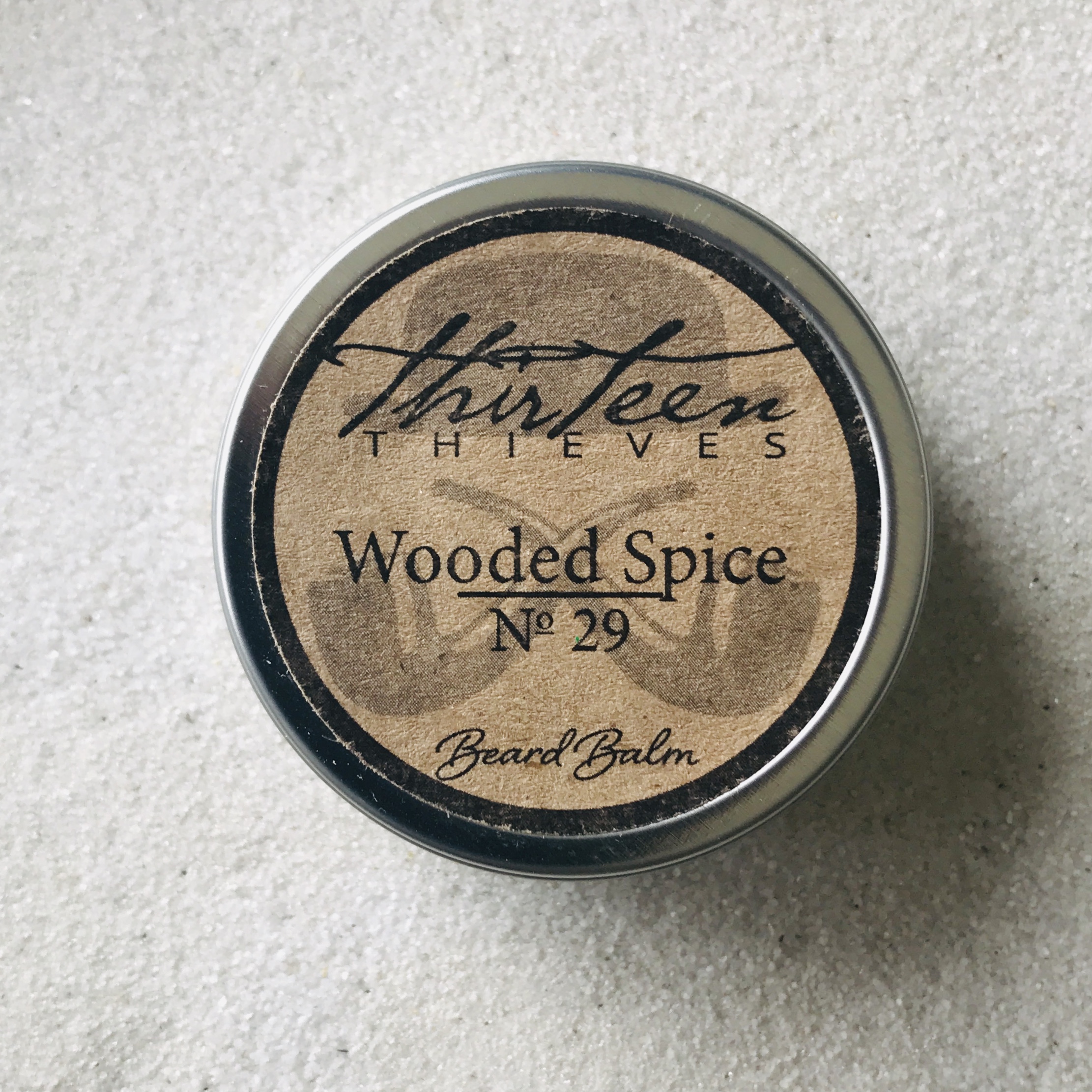 Wooded Spice Beard Balm
This Thirteen Thieves Wooded Spice Beard Balm will make maintaining healthy facial hair and skin simple with our handmade line of products. We use organic beeswax and oils that work in smoothly and dry up fast not leaving any oily residue.
•Pairs well with our natural, handmade beard oil.
• See our other scents here
THE SCENT:
• Wooded Spice No 29: Fall in love the minute you smell the robust, masculine combination of pine and clove essential oils. Eliminate itching and irritation with this spicy, balanced scent that will energize your attitude while giving a healthy shine to any otherwise lifeless beard. 

SIZE options:
• 1 oz Beard Balm
• 2 oz Beard Balm
WARNING: MAY CONTAIN NUT/TREE NUT OILS. KEEP OUT OF REACH OF CHILDREN. NOT FOR CONSUMPTION OR INTERNAL USE. DO NOT USE ON OPEN WOUNDS. DISCONTINUE USE IF IRRITATION OCCURS. DO NOT STORE IN HOT OR HUMID CONDITIONS. TEST FOR ALLERGENS ON A SMALL PATCH OF SKIN BEFORE USING.
The FDA has not evaluated These statements. This product is not intended to diagnose, treat, cure, or prevent any disease.