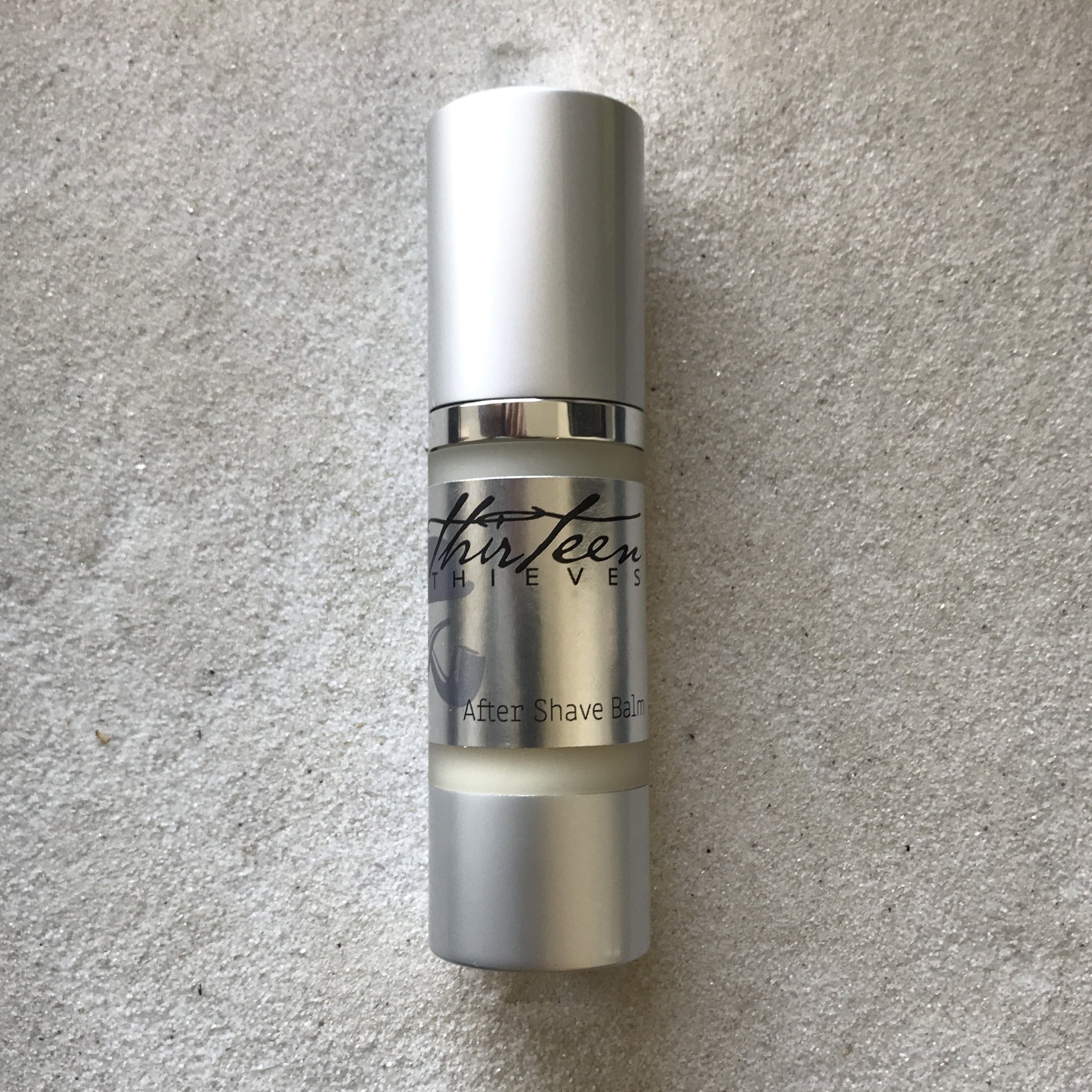 After Shave Balm
Create an unforgettable grooming experience with Thirteen Thieves Aftershave Balm. This amazing unisex Aftershave Lotion is ideal for all skin types with a pH between 3.5 to 4.2. This Aftershave Balm is crafted with a high concentration of natural ingredients, with all the essential properties that benefit your skin. This lightweight lotion absorbs immediately, instantly soothing the skin after shaving while gently removing dead skin cells with an organic blend of antioxidants and emollients that will smooth, tone, and replenish the healthy underlying skin.
In the first application, your skin will feel soothed and less irritated. A powerful blend of pure botanicals, like Organic Aloe, calming Organic Calendula and Lavender, moisture-rich Organic Coconut and Jojoba Oils while natural Alphahydroxy Acids improve the look and feel of your skin. This formula leaves all those freshly shaved places on your face and body feeling renewed and conditioned tightening pores to keep you looking young and fresh.
Fragrance-free and unscented. We do not add any additional fragrance or essential oils to this blend.
WARNING: MAY CONTAIN NUT/TREE NUT OILS. KEEP OUT OF REACH OF CHILDREN. NOT FOR CONSUMPTION OR INTERNAL USE. DO NOT USE ON OPEN WOUNDS. DISCONTINUE USE IF IRRITATION OCCURS. DO NOT STORE IN HOT OR HUMID CONDITIONS. TEST FOR ALLERGENS ON A SMALL PATCH OF SKIN.
The FDA has not evaluated These statements. This product is not intended to diagnose, treat, cure, or prevent any disease.